The Bridgewater Triangle
DOCUMENTARY | Unrated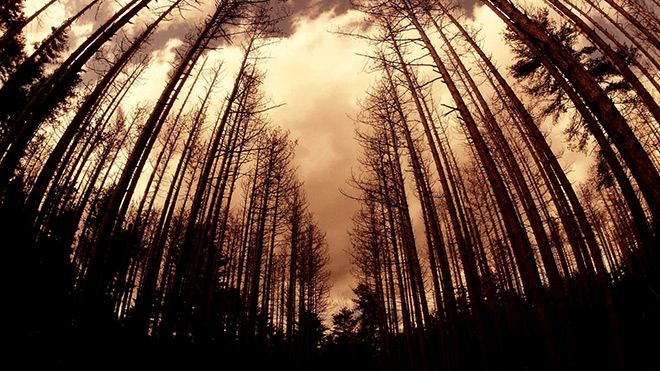 The Bridgewater Triangle sits within the Southeastern portion of Massachusetts, and includes a number of locations known for unexplained occurrences; the most prominent of which include the legendary Hockomock Swamp and the infamous Freetown - Fall River State Forest. The triangle's traditional boarders are revealed by connecting the dots between the town of Abington to the North, the town of Freetown to the Southeast, and the town of Rehoboth to the Southwest.
From ghostly hauntings and cryptic animal sightings, to UFO encounters and evidence of satanic ritual sacrifice, the Bridgewater Triangle serves as one of the world's most diverse hotspots for paranormal activity.
The first-ever feature-length documentary on the subject, The Bridgewater Triangle explores the history of this fascinating region. The film features a number of local residents providing first-hand accounts of unexplained occurrences. In addition, an all-star assembly of paranormal researchers, folklorists and authors provide expert analysis regarding the many mysteries of the triangle.
OFFICIAL MOVIE WEBSITE