NOW PLAYING
COMEDY | PG-13
John Hollar, a struggling NYC artist is forced to navigate the small middle-American town he left behind when news of his motheras illness brings him home. Back in the house he grew up in, John is immediately swept up in the problems of his dysfunctional family, high school rival, and an over-eager ex-girlfriend as he faces impending fatherhood with his girlfriend in New York.
STARRING
Anna Kendrick, Mary Elizabeth Winstead, John Krasinski, Richard Jenkins, Charlie Day and Sharlto Copley
SHOWTIMES
12:00, 2:15, 4:30, 6:45 & *9:00
[*Late Show - Friday & Saturday only]
NOW PLAYING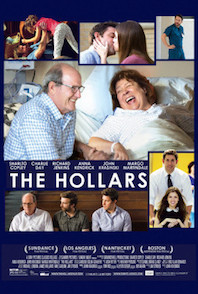 ---
NOW PLAYING
DRAMA | PG-13
Set in 1940s New York, Florence Foster Jenkins is the true story of the legendary New York heiress and socialite (Meryl Streep) who obsessively pursued her dream of becoming a great singer. The voice she heard in her head was beautiful, but to everyone else it was hilariously awful. Her 'husband' and manager, St. Clair Bayfield (Hugh Grant), an aristocratic English actor, was determined to protect his beloved Florence from the truth. But when Florence decided to give a public concert at Carnegie Hall, St. Clair knew he faced his greatest challenge. Brought to you by the Director of THE QUEEN and PHILOMENA.
STARRING
Meryl Streep, Hugh Grant, Simon Helberg, Rebecca Ferguson and Nina Arianda
SHOWTIMES
11:50, 2:10, 4:30, 7:00 & *9:15
[*Late Show - Friday & Staurday Only]
NOW PLAYING