NOW PLAYING
DRAMA | R
Based on Peter Turner's memoir, the film follows the playful but passionate relationship between Turner (Jamie Bell) and the eccentric Academy Award-winning actress Gloria Grahame (Annette Bening) in 1978 Liverpool. What starts as a vibrant affair between a legendary femme fatale and her young lover quickly grows into a deeper relationship, with Turner being the person Gloria turns to for comfort. Their passion and lust for life is tested to the limits by events beyond their control.
STARRING
Annette Bening, Jamie Bell, Julie Walters and Leanne Best
SHOWTIMES
12:00, 2:15 & 7:10
NOW PLAYING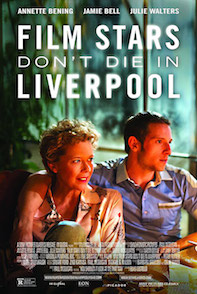 ---
NOW PLAYING
DRAMA | R
OSCAR NOMINATED - BEST PICTURE! It's the summer of 1983, and precocious 17-year-old Elio Perlman is spending the days with his family at their 17th-century villa in Lombardy, Italy. He soon meets Oliver, a handsome doctoral student who's working as an intern for Elio's father. Amid the sun-drenched splendor of their surroundings, Elio and Oliver discover the heady beauty of awakening desire over the course of a summer that will alter their lives forever.
STARRING
Armie Hammer, Timothee Chalamet, Amira Casar, Elena Bucci and Vanda Capriolo
SHOWTIMES
4:30
NOW PLAYING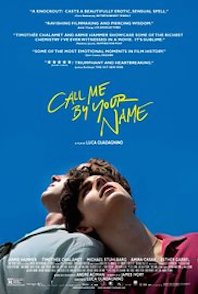 ---
NOW PLAYING
DRAMA | R
OSCAR NOMINATED - BEST PICTURE! Set in the glamour of 1950's post-war London, renowned dressmaker Reynolds Woodcock (Daniel Day-Lewis) and his sister Cyril (Lesley Manville) are at the center of British fashion, dressing royalty, movie stars, heiresses, socialites, debutantes and dames with the distinct style of The House of Woodcock. Women come and go through Woodcock's life, providing the confirmed bachelor with inspiration and companionship, until he comes across a young, strong-willed woman, Alma (Vicky Krieps), who soon becomes a fixture in his life as his muse and lover. Once controlled and planned, he finds his carefully tailored life disrupted by love. With his latest film, Paul Thomas Anderson paints an illuminating portrait both of an artist on a creative journey, and the women who keep his world running. Phantom Thread is Paul Thomas Anderson's eighth movie, and his second collaboration with Daniel Day-Lewis.
STARRING
Daniel Day-Lewis, Lesley Manville, Vicky Krieps and Camilla Rutherford
SHOWTIMES
11:30, 2:05, 4:40 & 7:15
NOW PLAYING