NOW PLAYING
DRAMA | R
Based on Austin Wright's novel 'Tony and Susan', NOCTURNAL ANIMALS focuses on an art gallery owner who is haunted by her ex-husband's novel, a violent thriller she interprets as a veiled threat and a symbolic revenge tale. Written, Directed and Produced by Tom Ford (A Single Man).
STARRING
Amy Adams, Jake Gyllenhaal, Laura Linney, Jena Malone, Michael Shannon, Michael Sheen, Isla Fisher, Andrea Riseborough, Armie Hammer, Aaron Taylor-Johnson, Kristin Bauer van Straten and Karl Glusman
SHOWTIMES
12:00, 2:20, 4:45 & 7:10
NOW PLAYING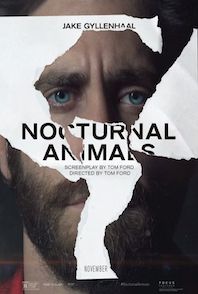 ---
NOW PLAYING
DRAMA | PG-13
A film which celebrates the real-life courage and commitment of Richard and Mildred Loving, a white man and African-American woman who fell in love and were married in 1958. The state of Virginia, where they were making their home, sought to end their love story by first jailing and then banishing them. But together they took a civil rights case, Loving v. Virginia, all the way to the Supreme Court, which reaffirmed the very foundation of the right to marry and their union became an inspiration to couples everywhere.
STARRING
Joel Edgerton, Ruth Negga and Michael Shannon
SHOWTIMES
11:50, 2:15, 4:40 & 7:05
NOW PLAYING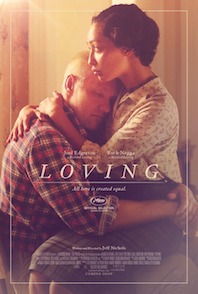 ---