NOW PLAYING
DRAMA | R
A riveting World War II thriller that is filled with espionage and romance in equal measure; follows German soldier Stefan Brandt (Jai Courtney) as he goes on a mission to investigate exiled German Monarch Kaiser Wilhelm II (Christopher Plummer). The Kaiser lives in a secluded mansion in The Netherlands, and as Germany is taking over Holland, the country's authorities are concerned that Dutch spies may be watching the Kaiser. As Brandt begins to infiltrate the Kaiser's life in search of clues, he finds himself drawn into an unexpected and passionate romance with Mieke (Lily James), one of the Kaiser's maids whom Brandt soon discovers is secretly Jewish. When Heinrich Himmler (Eddie Marsan), Head of the SS, decides to come for an unexpected visit with a large platoon of Nazis in tow, the stage is set for a breathtaking showdown, as secrets are revealed, allegiances are tested, and Brandt is forced to make the ultimate choice between honoring his country and following his heart.
STARRING
Janet McTeer, Christopher Plummer, Jai Courtney, Lily James and Eddie Marsan
SHOWTIMES
12:00, 2:15 & 6:45
NOW PLAYING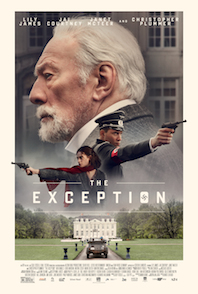 ---
NOW PLAYING
DRAMA | PG-13
Sometimes things are not always what they seem, especially in the small suburban town where the Carpenter family lives. Single suburban mother Susan Carpenter (Naomi Watts) works as a waitress at a diner, alongside feisty family friend Sheila (Sarah Silverman). Her younger son Peter (Jacob Tremblay) is a playful 8-year-old. Taking care of everyone and everything in his own unique way is Susan's older son Henry (Jaeden Lieberher), age 12, whose creativity is without limits. Protector to his adoring younger brother and tireless supporter of his often self-doubting mother and, through investments, of the family as a whole Henry blazes through the days like a comet. Susan discovers that the family next door, which includes Henry's kind classmate, 12-year-old Christina (Maddie Ziegler), has a dangerous secret and that Henry has devised a surprising plan to help. As his brainstormed rescue plan for Christina takes shape in thrilling ways, Susan finds herself at the center of it.
STARRING
Naomi Watts, Lee Pace, Jacob Tremblay, Sarah Silverman, Dean Norris, Bobby Moynihan, Jaeden Lieberher and Maddie Ziegler
SHOWTIMES
2:20, 4:30, 7:00 & *9:10
[*Late Show - Friday & Saturday only]
NOW PLAYING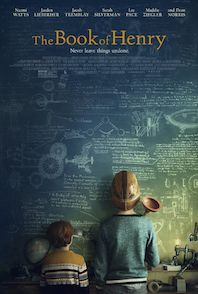 ---
NOW PLAYING
COMEDY | PG-13
A comedy about loss, grief and the redemptive power of love, DEAN (Demetri Martin) is an New York illustrator who falls hard for an L.A. woman (Gillian Jacobs) while trying to prevent his father (Kevin Kline) from selling the family home in the wake of his mother's death.
STARRING
Demetri Martin, Mary Steenburgen, Kevin Kline and Gillian Jacobs
SHOWTIMES
12:00, 4:30 & *9:00
[*Late Show - Friday & Saturday only]
NOW PLAYING